DUTDUTAN 23 PHILIPPINE TATTOO EXPO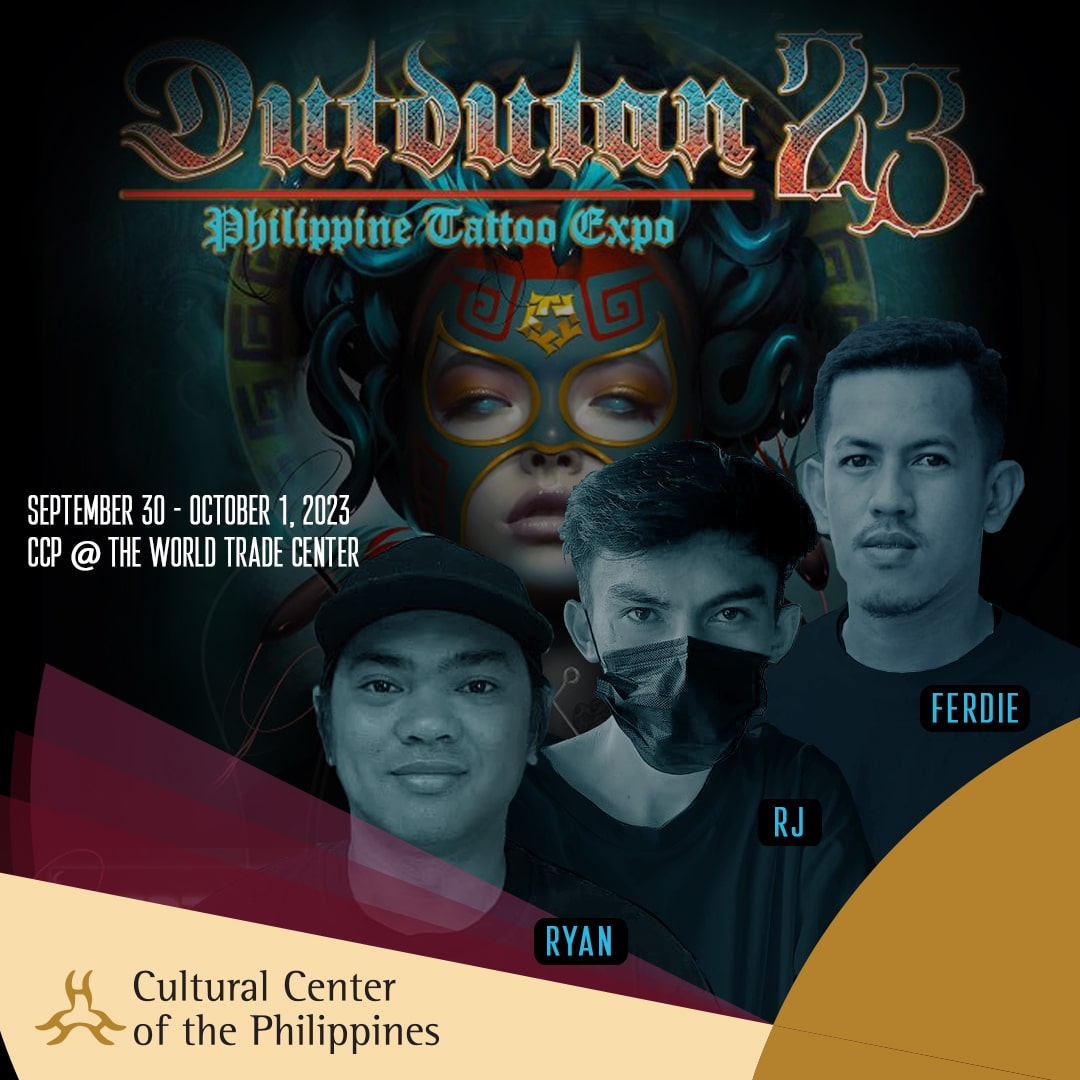 PRESENTED BY:
Tribal Gear Philippines
With support from the Cultural Center of the Philippines
 DATE/TIME/VENUE
September 30 to October 1, 2023
CCP @ the World Trade Center, Pasay City
DESCRIPTION:
In line with its continuing efforts to promote and support traditional art forms and designs, the Cultural Center of the Philippines is participating in this year's DUTDUTAN TATTOO EXPO at the World Trade Center from September 30 to October 1, 2023.
CCP's participation will be highlighted with demonstrations by three tattoo artists representing the CCP Kaisa sa Sining (KSS) regional arts centers. Ferdie San Miguel – an elementary school teacher from Mauban, Quezon and a tattoo artist for 10 years and specializes in tribal and portrait tattoos. Ryan Siason – a tattoo artist for 6 years based in Bacolod City and specializes in black and gray tattoos as well as colored realism portraits. Renel Jay Catdula – a practicing tattoo artist from Davao Oriental for over 3 years and specializes in black and grey portraits and tribal tattoos.
A special tattoo session will be conducted by the three regional artists on September 29, 3:00 to 5:00pm at the CCP Black Box Theater Basement Parking. Visit the CCP booth at the 2023 Dutdutan Tattoo Expo to see actual demonstrations and learn more about the artists and the art form.
For more information, contact the CCP Cultural Exchange Dept. at 8-8321125 local 1709 and /or the CCP Marketing Dept. at Viber no. 09935405264
October 6, 2023
- March 30, 2024
CCP @ ILOMOCA (Iloilo)
Arts Education