COSLAB: Costume Design and Construction Laboratory for Philippine Theater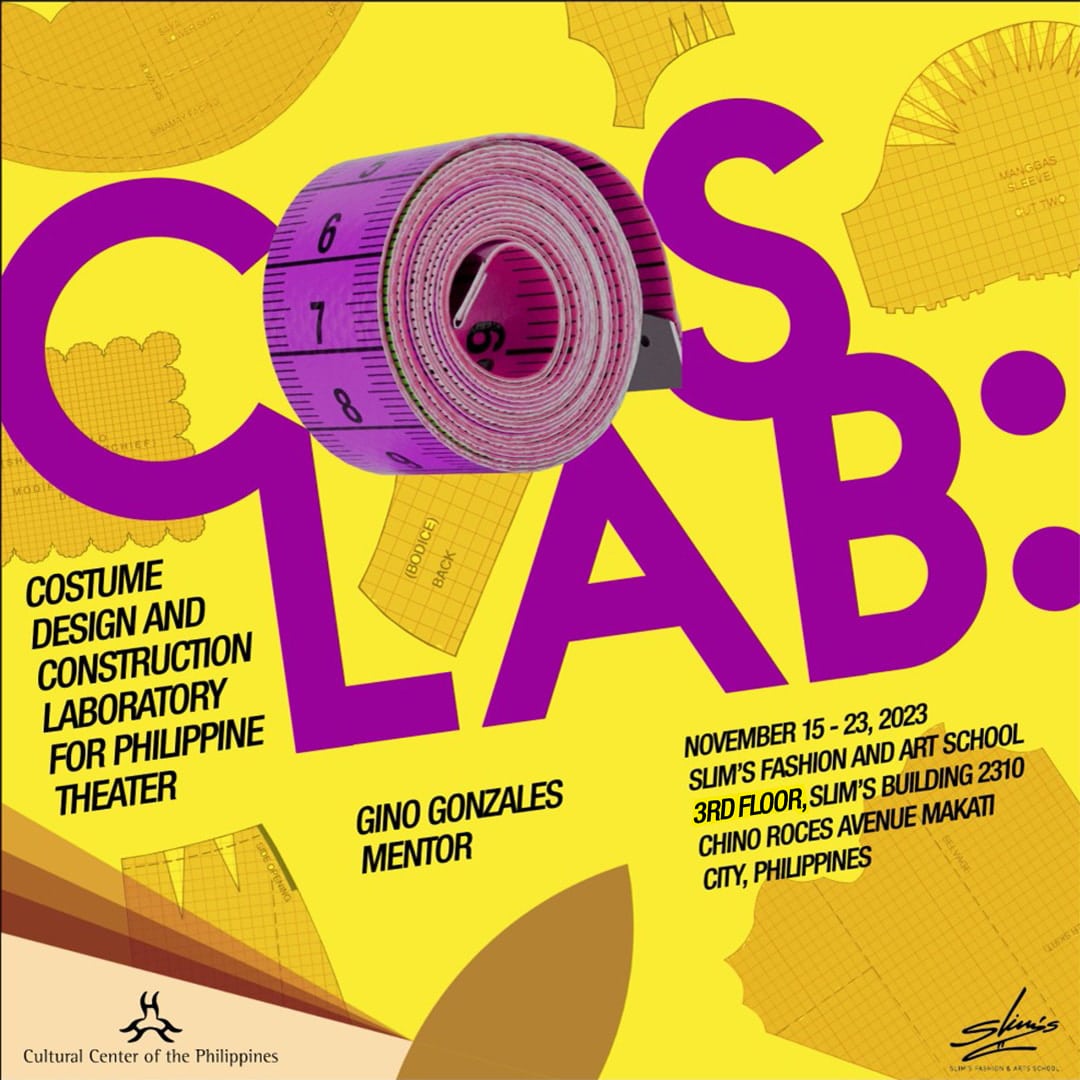 PRESENTED BY:
Cultural Center of the Philippines
in partnership with the Slim's Fashion and Arts School
DATE/TIME/ VENUE:
November 15-23, 2023 | 8:00 AM – 5:00 PM
CCP @ the Slim's Fashion and Arts School
4th Floor, Slim's Building, 2310 Chino Roces Avenue, Makati City
 DESCRIPTION:
Join us for an exclusive learning opportunity! The CCP's Technical Theater and Design Training Program, in partnership with SLIM's Fashion and Art School, presents a specialized short course on Costume Design and Construction in the context of Philippine Theater.
Renowned designer, author, and mentor, Mr. Gino Gonzales, will guide you through the immersive COSLAB (Costume Laboratory) Costume Design and Construction Track. This workshop is tailor-made for aspiring and practicing Costume Designers and Clothing Technicians, ideally with prior experience in Theater or the Performing Arts. You'll hone your skills in creating authentic national period dresses.
Projects to be tackled:
Project #1: CA 1890-1900 Traje De Mestiza
Project #2: CA 1905-1915 Serpentina
Project #3: CA 1920-1930 Terno
Witness the transformation of your projects during the presentation session. Don't miss this opportunity to elevate your costume design expertise in the realm of Philippine Theater.
For inquiries and workshop registration, simply click the link below to access further details.
October 6, 2023
- March 30, 2024
CCP @ ILOMOCA (Iloilo)
Arts Education