CINEMA UNDER THE STARS: "1st Ko Si 3rd"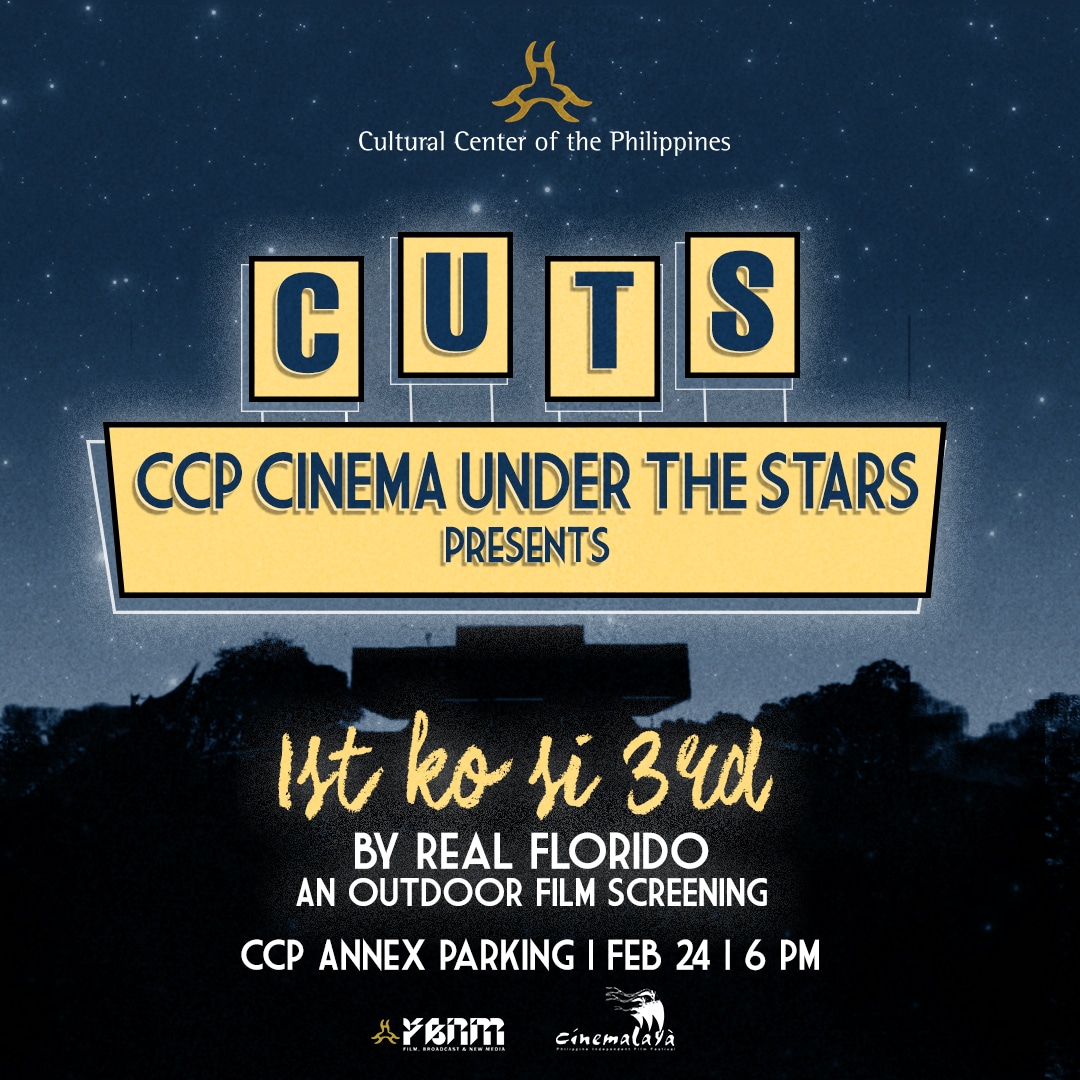 PRESENTED BY:
Cultural Center of the Philippines
 DATE/TIME/VENUE
February 24, 2023 | 6:00 PM
CCP Annex Parking
SYNOPSIS: 1st Ko Si Third
Directed by Real Florido
90 Minutes | Comedy | Drama | PG
On the first day of her retirement, 65-year-old Cory busies herself by cleaning her house until it was immaculate and spotless. Still, something doesn't feel right. She is not used to the silence and spending every waking hour with just her husband, Alejandro. She wonders if this is all she is, to do and can expect for the rest of her life, after spending a good deal of it working so hard. Then unexpectedly, Cory bumps into Third, her first love. She cannot forget him because their first date never happened. Cory's life suddenly becomes more colorful and exciting, especially when Third asks her out. Finally, their first date is about to happen. Cory brings with her a handful of love letters she never gave to Third. She is now ready to give them to her first love. On the day of their first date, Cory will discover if "first love never (really) dies."
TICKETS:
FREE ADMISSION!
September 5, 2023
10:00 AM
- October 8, 2023
6:00 PM
Bulwagang Roberto Chabet 3rd Floor Tanghalang Ignacio Gimenez (CCP Black Box Theater)
Visual Arts