CCP NATIONAL THEATRE LIVE: SEASON 1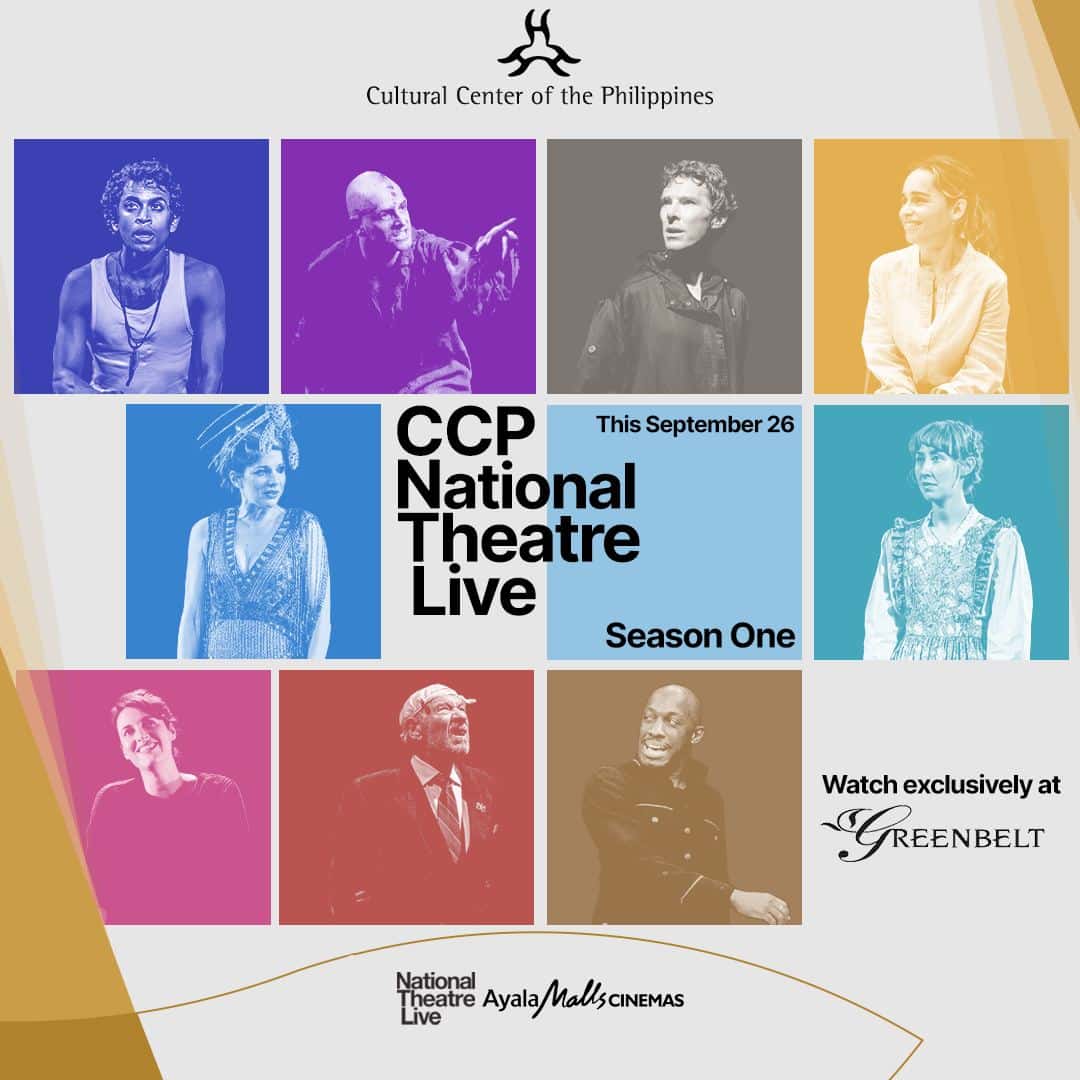 PRESENTED BY:
The Cultural Center of the Philippines,
National Theatre Live, and Ayala Malls Cinemas
DATE/ TIME/ VENUE:
Tuesdays at 5:30 PM | September 2023 to May 2024
September 26, 2023: LIFE OF PI
October 31, 2023: FLEABAG
November 28, 2023: THE SEAGULL
December 19, 2023: MUCH ADO ABOUT NOTHING
January 30, 2024: THE CRUCIBLE
February 27, 2023: FRANKENSTEIN
March 26, 2024: OTHELLO
April 30, 2024: KING LEAR
May 28, 2024: HAMLET
CCP @ the Ayala Malls Cinemas
Greenbelt 3 Cinema 1, Makati City
DESCRIPTION:
The Cultural Center of the Philippines presents the pilot season of CCP National Theatre Live, featuring the Philippine premiere of nine world-class stage plays, produced by the UK's National Theatre and filmed live in high definition from its London stages and other venues. This new series aims to make the best of British theater accessible to Filipino cinema audiences at an affordable ticket price. First launched in June 2009, the National Theater Live is a groundbreaking project that offers unparalleled experience for theater lovers, magnified by the big screen. Each event also features behind-the-scenes interviews with the cast and creative teams, for better appreciation of international theater among theater enthusiasts, playwrights, artists, and the broader public.
TICKET INFORMATION:
Ticket Price:
Php 250 – Regular Price
Php 150 – Students
Discounts:
20%: Senior Citizen Discount for non-Makati residents & PWD
*All senior citizens with Makati resident IDs shall be allowed free entry as mandated by local government regulations;
Visit the ticket booth or book your tickets at www.sureseats.com.
 FEATURE TITLES:
LIFE OF PI
September 26, 2023 | 5:30 PM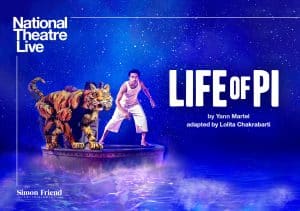 Experience puppetry, magic, and wonderful storytelling in Life of Pi, the Olivier Award-winning stage adaptation of Yann Martel's best-selling novel. It centers on a 16-year-old boy named Pi who is stranded on a lifeboat after a cargo ship sinks in the middle of the vast Pacific Ocean. Alongside Pi are four other survivors – a hyena, a zebra, an orangutan, and a Royal Bengal tiger. Life of Pi is adapted for stage by Lolita Chakrabarti and directed by Max Webster. Filmed live in London's West End and featuring state-of-the-art visuals, the epic journey of endurance and hope is brought to life in a breathtaking new way for cinema screens
FRANKENSTEIN
October 31, 2023 | 5:30 PM
Directed by Academy Award-winner Danny Boyle, Nick Dear's adaptation of the thrilling and deeply disturbing classic novel by Mary Shelley revolves around the themes of scientific responsibility, parental neglect, cognitive development, and the nature of good and evil. Child-like in his innocence but grotesque in form, Frankenstein's bewildered creature is cast out into a hostile universe by his horror-struck maker. Meeting with cruelty wherever he goes, the increasingly desperate and vengeful Creature determines to track down his creator and strike a terrifying deal. Captured live on stage in 2011, the sold-out production stars Benedict Cumberbatch and Jonny Lee Miller, alternating between the roles of Victor Frankenstein and his creation.
THE SEAGULL
November 28, 2023 | 5:30 PM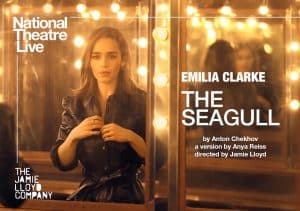 Following his critically acclaimed five-star production of Cyrano de Bergerac, Jamie Lloyd brings Anya Reiss' adaptation of Anton Chekhov's classic play to stage, with Emilia Clarke making her West End debut through The Seagull; filmed live in London's West End. In this 21st century retelling of Anton Chekhov's tale of love and loneliness, a young woman is desperate for fame and a way out. A young man is pining after the woman of his dreams. A successful writer longs for a sense of achievement. An actress wants to fight the changing of the times. In an isolated home in the countryside, dreams lie in tatters, hopes are dashed, and hearts broken. With nowhere left to turn, the only option is to turn on each other.
MUCH ADO ABOUT NOTHING
December 19, 2023 | 5:30 PM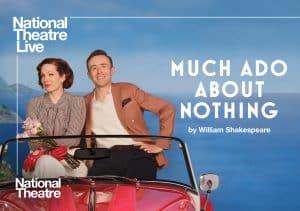 Director Simon Godwin takes on the William Shakespeare classic, with an irresistible comedy, broadcast live from the National Theatre stage. The play follows the story of a legendary family-run Hotel Messina on the Italian Riviera visited by artists, celebrities and royalty. But when the owner's daughter weds a dashing young soldier, not all guests are in the mood for love. A string of scandalous deceptions soon surrounds not only the young couple, but also the adamantly single Beatrice and Benedick. Katherine Parkinson and John Heffernan lead the cast in this romcom of sun, sea and mistaken identity.
THE CRUCIBLE
January 24, 2024 | 5:30 PM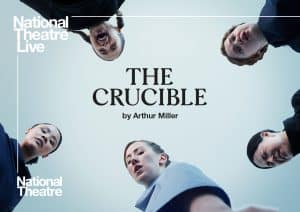 The CCP National Theatre Live welcomes the New Year with Arthur Miller's The Crucible; a captivating parable of power with a witch hunt. Directed by Lyndsey Turner, this play is about a group of young women in Salem who suddenly find their words have an almighty power. As a climate of fear, vendetta and accusation spreads through the community, no one is safe from trial. This contemporary new staging, designed by Tony Award-winner Es Devlin, stars Erin Doherty and Brendan Cowell.
FLEABAG
February 27, 2023 | 5:30 PM
Fleabag is a rip-roaring look at some sort of woman living her sort of life. Written and performed by Phoebe Waller-Bridge and directed by Vicky Jones, Fleabag may seem oversexed, emotionally unfiltered and self-obsessed, but that's just the tip of the iceberg. With family and friendships under strain and a guinea pig café struggling to keep afloat, Fleabag suddenly finds herself with nothing to lose. The hilarious, award-winning play that inspired the BBC's hit TV series with the same title was filmed live on stage in London's West End in 2019.
OTHELLO
March 26, 2024 | 5:30 PM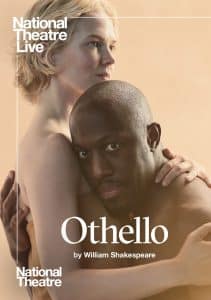 An extraordinary new production of Shakespeare's most enduring tragedy, the play is about Desdemona and Othello, who are wed in secret and crave a new life together. She's a bright, headstrong daughter of a senator; elevated by her status but stifled by its expectations. He's a refugee of slavery; having risen to the top of a white world, he finds love across racial lines has a cost. But as unseen forces conspire against them, they find their future is not theirs to decide. Directed by Clint Dyer, the play features Giles Terera, Rosy McEwean, and Paul Hilton.
KING LEAR
April 30, 2024 | 5:30 PM
A contemporary retelling of Shakespeare's tender, violent, moving and shocking play, considered by many to be the greatest tragedy ever written. King Lear sees two aging fathers – one a King and another, his courtier – reject the children who truly love them. Their blindness unleashes a tornado of pitiless ambition and treachery, as family and state are plunged into a violent power struggle with bitter ends. The play is directed by Jonathan Munby and stars Sir Ian McKellen.
HAMLET
May 28, 2024 | 5:30 PM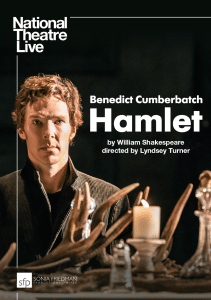 Benedict Cumberbatch plays the title role of yet another great Shakespearean tragedy, Hamlet. As the country arms itself for war, a family tears itself apart. Forced to avenge his father's death but paralyzed by the task ahead, Hamlet rages against the impossibility of his predicament, threatening both his sanity and the security of the state. The play is directed by Lyndsey Turner.
September 5, 2023
10:00 AM
- October 8, 2023
6:00 PM
Bulwagang Roberto Chabet 3rd Floor Tanghalang Ignacio Gimenez (CCP Black Box Theater)
Visual Arts