Soprano Lara Maigue and musical theater artist Gian Magdangal step out of their comfort zones and try something out of the box with the Wondrous Woodwind Concert, the third installment of the CCP Out-of-The-Box Series slated on October 27 (730pm) and 28 (4pm), 2023 at the Tanghalang Ignacio B. Gimenez (CCP Blackbox Theater).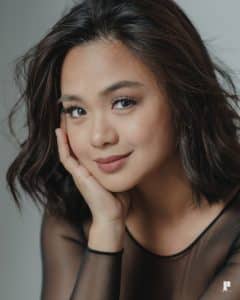 Maigue has performed with notable orchestras in a variety of performance halls in Asia and the Philippines over the years. Opera, Kundiman, jazz standards, Broadway, OPM, and her own original compositions are among the songs in her arsenal. She recently rose to fame after her version of Mozart's "Queen of the Night" aria garnered over 30 million views on Instagram, following the success of her version of "The Flower Duet" with her mother (Nanette Moscardon), which garnered over 6 million views.
As for Magdangal, he has worked in a variety of reputable theater shows and other productions. He reprised his role as Hector in the most recent staging of the musical Ang Huling El Bimbo, which has undoubtedly continued to solidify his career this 2023.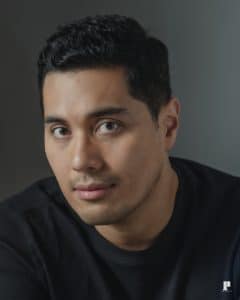 Magdangal remarked that working with an orchestra's woodwind section on a concert is something he has never done before. "Personally, it's my first time to collaborate with the woodwinds. I've never experienced that as an artist. I have performed with bands, with a full orchestra or chamber orchestras. This is something out of the box and something I look forward to. Kung pwede lang mapanood namin 'yong sarili namin. I would wanna see that. It's very unique," he said.
Maigue, on the other hand, looks forward to performing with the PPO Woodwind Quintet, composed of bassoonist Frenvee Andra, oboe player John Peter Bautista, French horn player Ernani Pascual, flutist Marie Poblete, and clarinetist Ariel Sta. Ana.
"Gian and I were quite surprised when we saw the program prepared by Direk Ariel (Yonzon). Having worked with him in the past, he really thinks out of the box. It is very tricky because the songs need to be arranged specifically for this concert. Our preparation would be learning songs with a different approach," shared Maigue.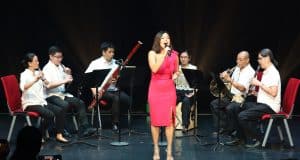 For this concert, the PPO Woodwind Quintet would be performing familiar selections of classical music including Johann Sebastian Bach's Fugue in G minor, Jacques Ibert's Trois Pièces Brèves, Astor Piazzolla's Libertango (Arr. Jeff Scott), Zequinha Abreu's Tico Tico no Fubá, among others.
The musicians would also be playing beloved Filipino tunes such as Edgardo Parungao's Philippine Airs Medley, National Artist Lucio San Pedro's Sa Ugoy ng Duyan, and an Ernani Cuenco Medley, featuring Kalesa, Nahan, Bato sa Buhangin, and Gaano Kita Kamahal.
The concert will surely engage the audience members in a sing-along of nostalgic favorites with the Beatles Medley and 70's Manila Sound. Dancers Bianca Manalo, Abigael Tinio, and Brando Balmedina also share the stage in spot numbers.
For her part, Maigue will be singing Giulio Caccini's Ave Maria, while Magdangal will cover National Artist Ryan Cayabyab's Hibang sa Awit. They will also perform an especially arranged duet cover of a couple of Taylor Swift songs.
Both admitted that the performance would be challenging for them as artists because they would be dealing with diverse instruments of the woodwind section, which requires them to relearn songs they already know – something that Maigue and Magdangal thought to be a wonderful opportunity for them to learn new things.
When asked which among the woodwind instruments pique their interests, Maigue who came from a family of musicians mentioned that she wished to play the clarinet. "I love how it sounds and I have a piece I want to do with clarinet."

Magdangal, for his part, is interested in learning how to play a woodwind instrument due to its distinct texture and calming sound. "For the fun of it, I want to learn a woodwind instrument because it's your voice and not your voice at the same time."
Catch Lara Maigue and Gian Magdangal in CCP Out-of-The-Box Series: Wondrous Woodwind this October 27 and 28, at the Tanghalang Ignacio B. Gimenez (CCP Blackbox Theater). The CCP OOTB Series has been conceptualized to present performances that audiences normally wouldn't see in conventional programming. With the ongoing rehabilitation of the CCP Main Building, the premier arts and culture institution of the country strives to continue fostering artistic excellence and cultural representation across multiple venues.
Get your tickets at the CCP TIG Box Office, located inside the CCP Complex in Roxas Boulevard, or at TicketWorld. Follow the CCP official social media accounts in Facebook, X, Instagram, TikTok and YouTube for latest updates.