TANGHALANG PILIPINO'S "ANG PAG-UUSIG" A Filipino Translation of Arthur Miller's 'The Crucible'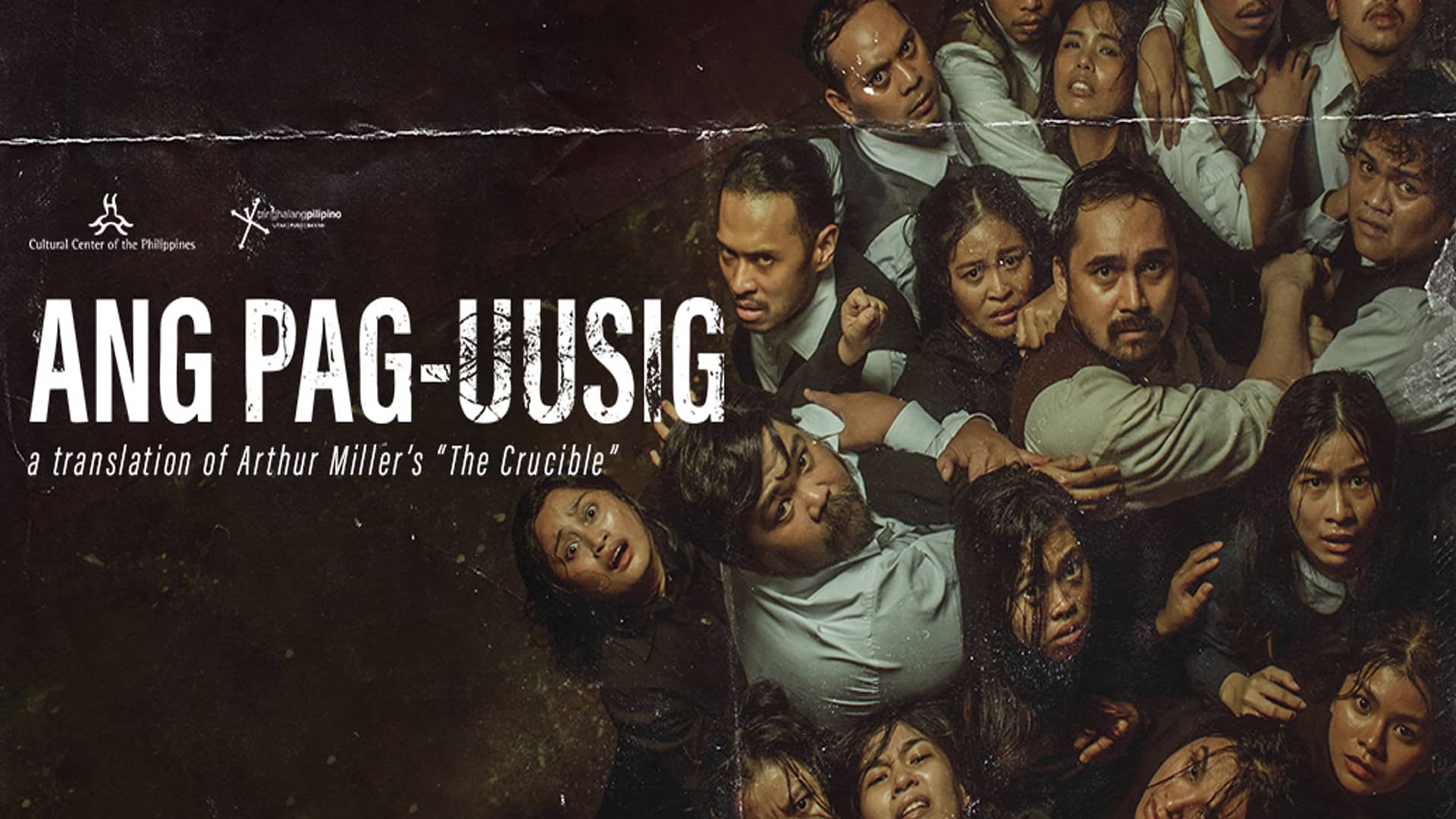 PRESENTED BY:
The Cultural Center of the Philippines and Tanghalang Pilipino
DATE/TIME/VENUE:
8:00 PM – February 17, 18, 23, 24, 25, March 2, 3, 4, 9, 10, 11
3:00 PM – February 18, 19, 25, 26, March 4, 5, 11, 12
Tanghalang Ignacio Gimenez (CCP Black Box Theater)
_____________________________________________
"ANG PAG-UUSIG" ('The Crucible' by Arthur Miller), is a play that dramatizes how the establishment is used as a tool of the powerful few, exerting its magnitude on the many, preventing any sense of community and collectivity from being formed. The witch hunt that occurred in Ang Pag-uusig serves as an allegory, not only to the McCarthryism in the US, but also to the current political and social state of the country.
Winner of six Philstage Gawad Buhay Awards (including Outstanding Translation and Outstanding Play) in April 2018, Ang Pag-uusig returns to the stage on FEBRUARY 2023. Ang Pag-uusig is a translation by award winning writer – Jerry Respeto of the American playwright Arthur Miller's play The Crucible (1953), which won the Tony Award for Best Play the same year. Directed by award-winning stage director – Dennis Marasigan, the timely play depicts a community ruled by a controlling, self-righteous elite, and the crucial choices each of its members must make in a time of crisis – in this case, the Salem Witch Trials in America in 1692.
This production in CCP's newly built Tanghalang Ignacio Gimenez features the Tanghalang Pilipino Actors Company, with guest actors Monique Nellas-Bagadiong, Francesca Dela Cruz, and Daniel Gregorio; under  an  award-winning Artistic Team  (Translation  by  Jerry  Respeto,  Sound  Design  and Engineering by TJ Ramos, Set Design by Ohm David, and Costume Design by James Reyes with Daniel Gregorio as the Costume Repetiteur) led by Director Dennis Marasigan.
TICKET INFORMATION:
Regular Tickets: Php 1,500
Discounts:
20% OFF for Students, Senior Citizens, and PWDs
Php 1000 for Bulk/Group (50 Tickets) Purchase
Get your tickets at:
bit.ly/PAGUUSIG2023
Ticket2Me.net
TicketWorld (PENDING)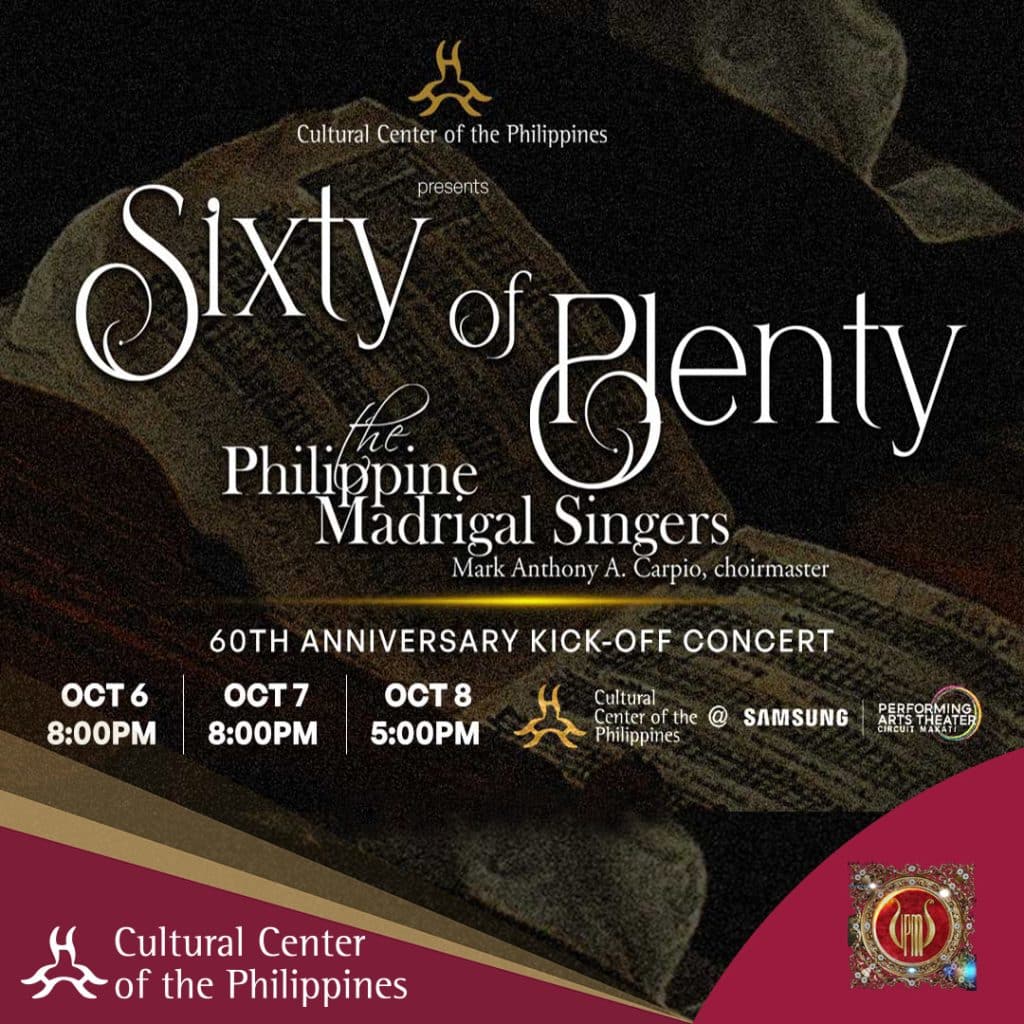 October 6, 2023
- October 8, 2023
CCP @ the Samsung Performing Arts Theater
Music