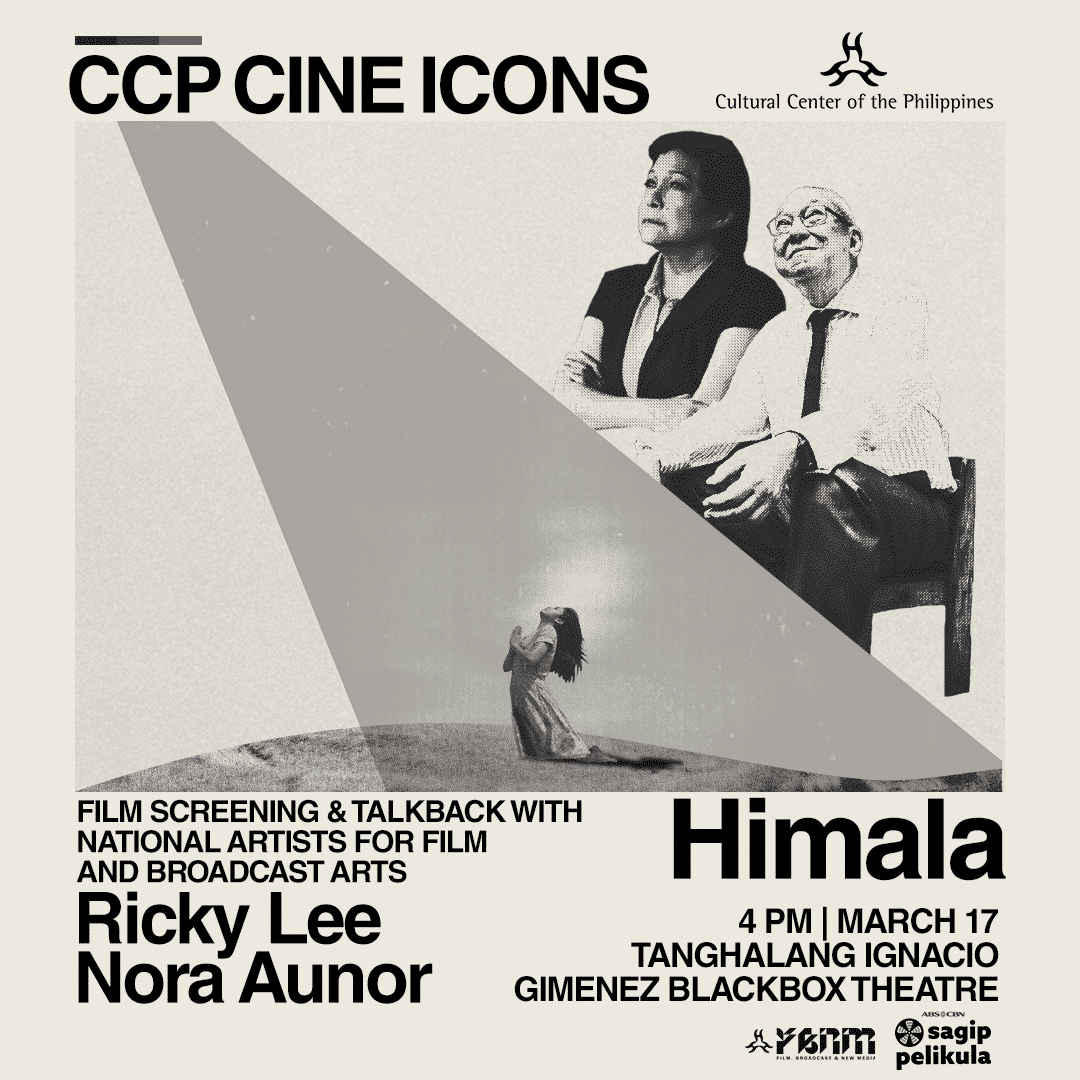 PRESENTED BY:
Cultural Center of the Philippines
DATE | TIME | VENUE:
March 17, 2023 | 4:00 PM Manila Time
Tanghalang Ignacio Gimenez (Black Box Theater)
 DESCRIPTION:
After the successful soft launch at the Polytechnic University of the Philippines, the CCP Film, Broadcast, and New Media Division presents the official program launching of Cine Icons, a film program featuring the works of the three newly-minted National Artists for Film and Broadcast Arts: Marilou Diaz-Abaya, Ricky Lee, and Nora Aunor. This special screening will be followed by talkback with Ricky Lee and Nora Aunor. This event is free and open to the public.
SYNOPSIS
Himala
Directed by Ishmael Bernal
Full-length | 124 mins
When plain orphan Elsa begins having visions of the Virgin Mary, the rest of the residents of her isolated village find themselves questioning their own beliefs and values. Soon, Elsa is healing people with a variety of ailments. As word of this phenomenon spreads, tourists, pilgrims, patients and a documentary filmmaker all arrive on a quest to partake in the miracle.
TICKETS:
Free Admission!
To register, click bit.ly/CCPCineIconsHimala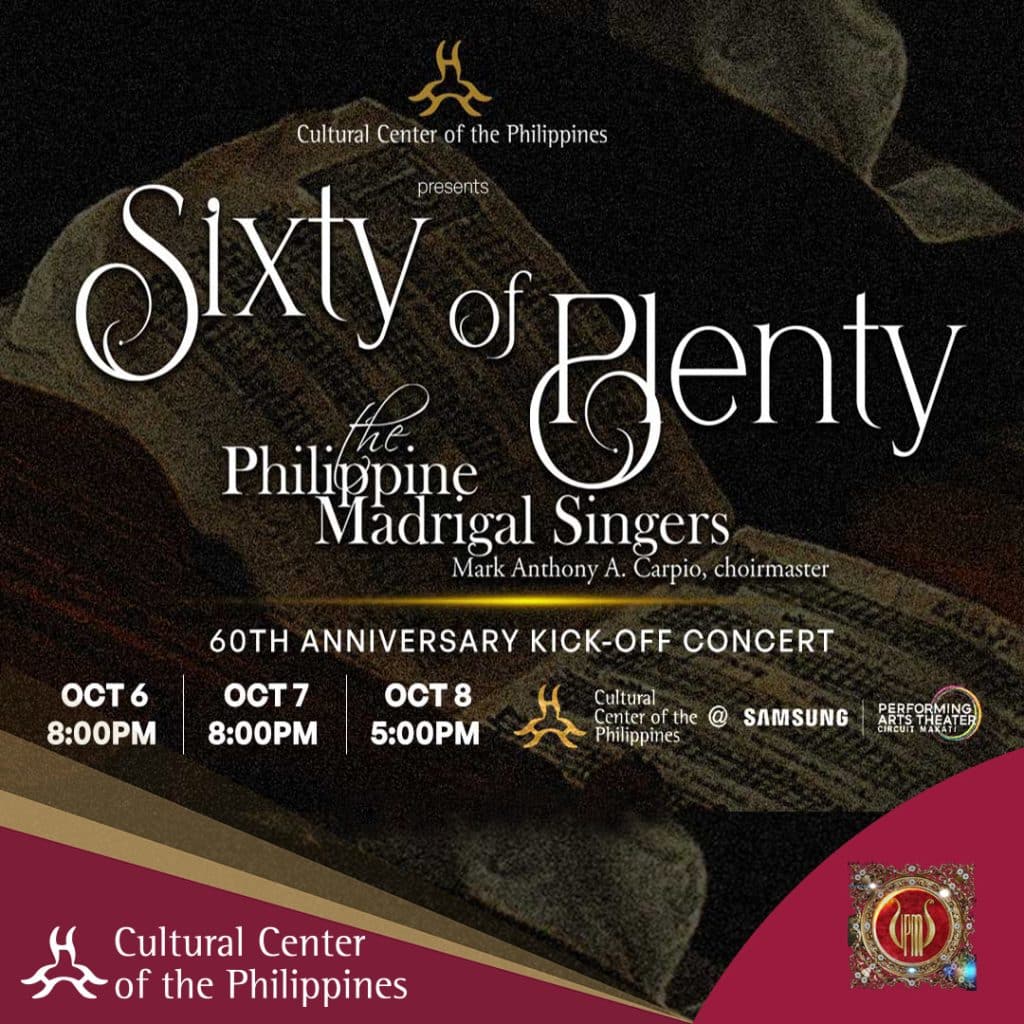 October 6, 2023
- October 8, 2023
CCP @ the Samsung Performing Arts Theater
Music